GREENGUARD
GOLD CERTIFIED
For Clean & Healthy Indoor Air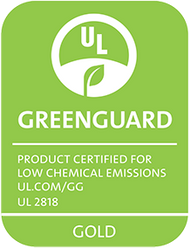 Create a healthier environment for your baby and feel good about what's in your home.
All of our mattress and many of our other products are GREENGUARD Gold Certified
These products are tested for more than 10,000 chemicals and volatile organic compounds (VOCs) to help reduce indoor air pollution and lower the risk of chemical exposure
What Does
GREENGUARD Gold Certified

Mean?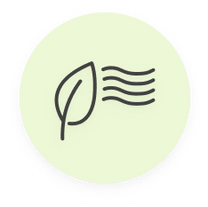 Low Chemical Emissions
GREENGUARD Gold Certified products are made of materials with low emissions in order to improve indoor air quality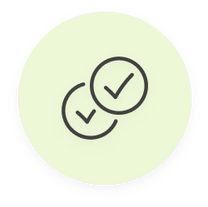 Rigorously Tested
Certified products are tested annually to meet or exceed all required chemical emissions standards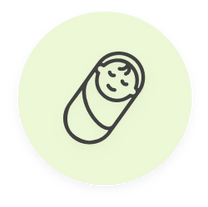 Safe For Children
Contributes to cleaner indoor air and creates a healthier environment for your baby to grow, sleep and play
Why Is Indoor Air Quality So Important?
VOCs
Are released into the air by everyday products and contribute to air pollution levels, which are 2-5X higher indoors
90%
Of babies spend their time indoors, where VOCs are higher and more likely to be inhaled
GREENGUARD Gold Certified products limit the emission levels of more than 360 VOCs in addition to a limit on the total combined chemical emissions from any given certified product. This reduces indoor air pollution levels and chemical exposure, so your baby is in the healthiest environment possible.