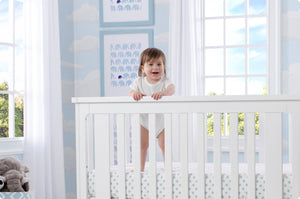 1 Out Of 2 Children Sleep In Our Products
As parents ourselves, we believe that you shouldn't have to choose between what's good for your baby and what's good for your budget. That's why we work tirelessly to create safe, sustainable and stylish products at affordable prices. Trust us, we've been at this for over 50 years and we know what it takes to make the best products for your kids!
Our Commitment to Health and Safety
Chemicals have no place in your nursery, that is why all Delta Children's products are completely non-toxic and free from heavy metals, lead, and other dangerous substances that could harm your baby. Every single product we make is held to the highest standards, so you can welcome your newest addition into a safe and healthy environment. To ensure this, we have 10 testing labs around the globe and run more voluntary tests than any other brand. We even test all of our paints using custom-designed x-ray scanners on a daily basis to ensure our high standards are always being met. See all the safety tests Delta Children performs here.
We work closely and support JPMA and ASTM, the leading safety organizations, to uphold all industry standards that ensure your little one's wellbeing. At our core, we are a team of people passionate about making safe children's products—that will always be our #1 priority. It's a promise that comes straight from our hearts!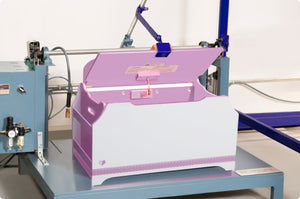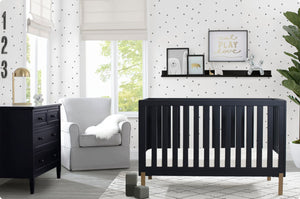 Our Products
Delta Children offers products for every age and stage—from infants to teens and everyone in between. We truly have something for everyone! Discover our Cribs, Gliders, Mattresses, Strollers, Bassinets, Walkers, Playroom Furniture, Toddler Beds and so much more! You can find Delta Children at major retailers like Walmart, Target and Amazon, or at small, local shops.
Along with our own collection of nursery furniture, kids' furniture, and baby gear, we are proud to partner with the most popular brands. As the owner of Simmons Kids as well as licensor of Disney, Jeep®, Beautyrest mattresses, Serta mattresses, Nickelodeon, Marvel, Warner Brothers, Entertainment One, Major League Baseball and Sesame Street, we are able to offer a massive assortment of products that appeal to every family.
Our Dedication to Charity
Every child deserves a safe place to sleep. That's why we donate 10% of all profits towards improving the lives of children. We formally launched the Safe Sleep Campaign in 2012 to give back to the communities that need our help the most. This includes military families, families living below the poverty line, survivors of domestic violence, law enforcement, and victims of natural disasters. With those funds, we've been able to donate millions of dollars and countless cribs, mattresses, bassinets, toddler beds and more to these families—and we won't stop until every child has a safe place to sleep.
Along with our donations, Joe Shamie, President of Delta Children, gives educational workshops around the country to demonstrate the best way to set up a safe nursery. See our tips for setting up your safe nursery here!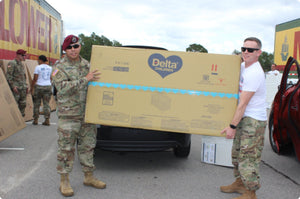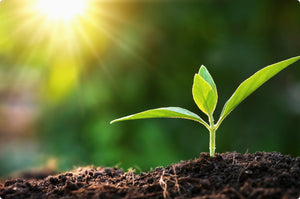 Our Sustainability
Delta Children is in the business of making our world a better place for kids to grow up in.
We utilize innovative materials and smart engineering to ensure a sustainable future for generations to come. We source the best materials from all across the world, like our renewable wood that's harvested from farms in New Zealand.
We use high quality materials to build all of our products to ensure their longevity, which means less landfill waste. The majority of Delta Children's products serve more than one purpose: cribs that convert to full-size beds, walkers that function as activity centers, and changing tables that turn into dressers or bookshelves. With exceptional quality and engineering we're able to extend the useful life of our products. This means families can buy fewer things, use them for longer, and reduce waste all while saving money. It's a win-win for all of us!
Our History and Our Family
Inspired by the wonders of becoming a new parent, Louis Shamie Sr. founded Delta Children in 1968 and transformed the juvenile category with his groundbreaking inventions and over 50 product patents. Some of his most revolutionary products, the first crib with no tool assembly and the quick folding Luv Buggy Stroller established Delta Children as the leader in design and engineering. His passion for innovation was only surpassed by his dedication to safety. Safety has always been Delta Children's top priority. Louis Shamie Sr.'s motto was that any product he made "had to be good enough for his own child to use" – and we still believe that today.
Now in our second and third generation of family leadership, we continue to uphold our father's and grandfather's vision: to offer stylish children's products backed by quality and safety, at prices every family can afford.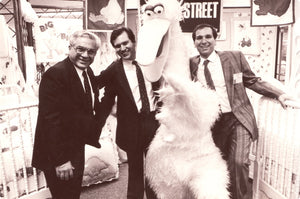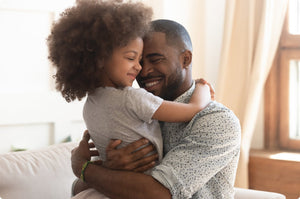 Why Choose Us?
By choosing Delta Children, you are supporting a company that cares about your kids as much as you do.
Welcome to the Delta Children Family, we'll be with you every step of the way.